SUNDAY, SEPTEMBER 12 CLOSES OUT TMS SEASON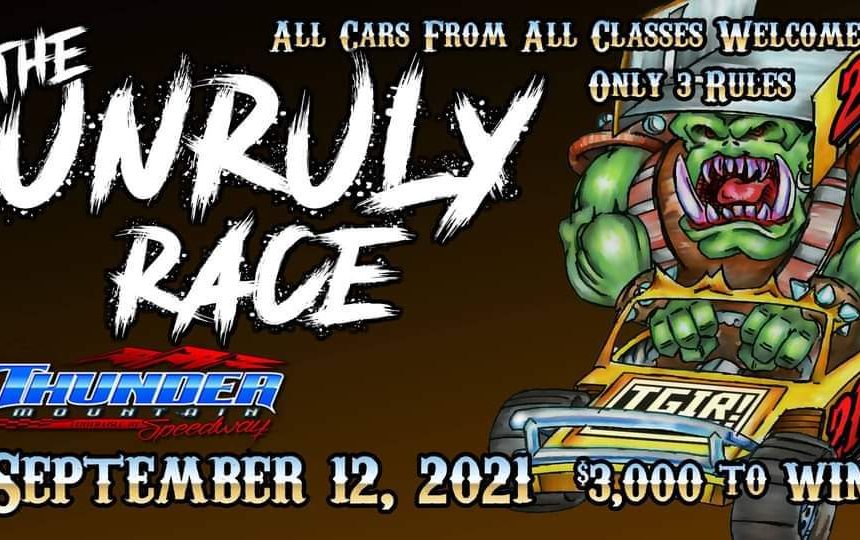 Thunder Mountain Speedway closes out it's 2021 season with a wild and crazy unruly race! 
The show will include:
600CC MODIFIEDS
CRSA SPRINT CARS
NY6A SPRINT CARS
The UNRULY RACE – OPEN TO ALL RACE CARS (who meet weight, safety and tire specifications)
Gates will open 12pm with Hot Laps beginning at 3:30pm
Unruly participants – $25 registration fee applies. Go here for more information on rules.
This will be a draw/redraw show