THE UNRULY RACE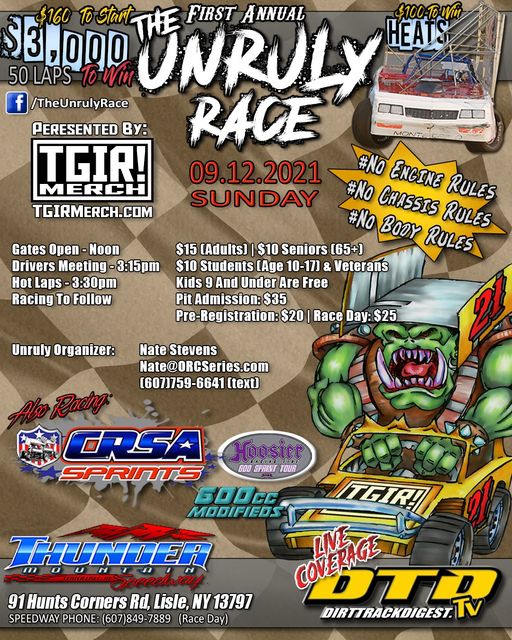 The Almost Run What Ya Brung Race. There are only three rules.
3,000# Minimum Weight
2. Must run either Hoosier G60-15 IMCA or DOT 235 or smaller tires
3. Must follow all safety protocols required for your car/division
Any Car From Any Class Welcome!!
Contact Nate@RiseToFameCo.com with any questions.