Motorsports Expo a Success, Season Opener Around the Corner for Thunder Mountain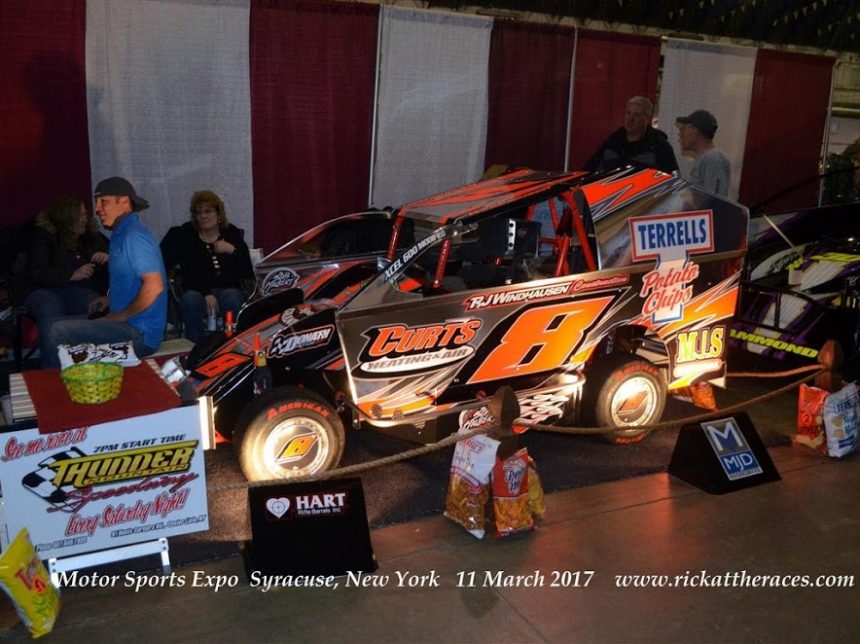 CENTER LISLE, NY – The 2017 Motorsports Expo at the New York State Fairgrounds has come to a close signifying that it's almost time to go racing. This year's edition was once again a success for Thunder Mountain Speedway as several people visited the booth to check out the 2017 schedule and to purchase speedway apparel. Everyone was excited about the upcoming season on the mountain.
Now that is the Expo is behind us, it's time to look ahead to the racing action at Thunder Mountain. Action is set to get underway with an open practice on Saturday, April 22 before the season begins on April 29th.
The 2017 season begins with a $1,992 to win race for the Modified division. The Modifieds are scheduled to be joined by the Open Sportsman, Crate 602 Sportsman, Rookie/Budget Sportsman, Street Stock, IMCA-Modified, XCel 600 Modified and the Four Cylinders. As always race time is 7pm.
For Thunder Mountain Speedway general information and a complete schedule, visit www.thundermtnspeedway.net. The speedway office number is 607.657.8202. On race day, call 607.849.7899. The speedway e-mail is thundermtnspeedway@gmail.com. "Like" Thunder Mountain Speedway on Facebook or follow @thundermtnspeed on Twitter.
Thunder Mountain Speedway is located at 91 Hunts Corners Road Center Lisle, NY 13797, approximately 25 miles north of Binghamton. The three-eighths-mile clay oval features hillside concrete seating, free parking and camping, a variety of concession items and novelties, a family environment and more.