LEET TAKES WIN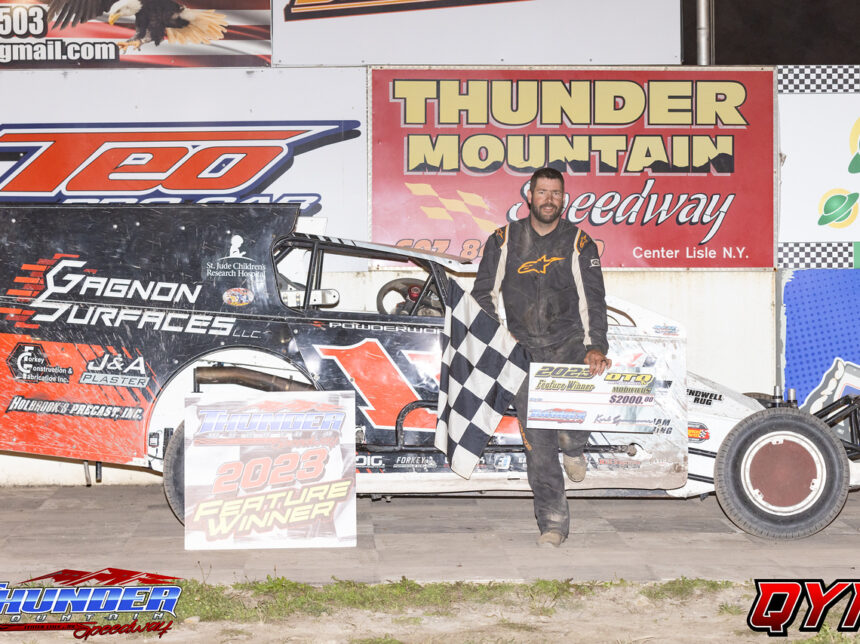 Full Finish Results 8/19/23:
DTDTV Modified
Eric Leet, Rusty Smith, Darren Smith, Will Shields, Jeremy Smith, Brian Malcolm, Connor Sellars, Alan Barker, Brandon Walters, Matt Meade, Garrett Rushlow, Doug Smith, Bailey Boyd, Dane Hedlund, Shayne Spoonhower, Landon Cummings, Marc Goodwin, Tom Eiklor, P.J. Goodwin, Tom Collins, Jimmy Zacharias, DNS – Tyler Siri
Street Stock
Gene Sharpsteen, Jerry Lobdell Jr., Don Russell, Damon Decker, Kurt Decker, Don Reeves, Mike Wilbur Sr., Chris Woodard, Charlie Fulton, Bubba Peters, John Gage, Brian Rhodes, DNS Denny Rhodes
DIRTCar Sportsman
Jordan Millard, Gordon Smith, Bobby Sweeney, Dana Davis, T.J. Frost, Byron Worthing, Randy Brokaw, Dale Folejewski, Ray Leonard, Jared Green, Dane Hedlund, Nate DeGraw, Will Eastman, Kortney Slavick, Brian Steigerwald, Jamie Kamrowski, DNS – Wyatt Frink
Factory Stock
Mike Morse, Rich Sharpsteen, Jason Rhodes, Mahlon Shoemaker, Tony Dickerson, Austin Baldwin, Buck Mills III, Jason Beebe, Jacob Fowlston, Billy Shoemaker, Logan Eaton, Buck Mills Jr.
B Walt's Car Care 600cc Modified
Tom Donahue, Chelcie Beebe, Doug Windhausen, Bumps Scutt, Jake Waibel, Nick Johnson, Tommy Paige, Nolan Smith, Ali Scutt, James Randall, Logan LaDue, Christian Hafl, T.J. Smith, Damon Henry, Anthony Desimone, Kyle Percy, Mark Golden, Tim Cornell, Harry Oliver, Brandon Warren, Owen Mossow, Ryan Jordan, Justin LaDue, Samual Hubbard, P.J. Goodwin, DNS Chace Scutt
Rookie Sportsman
Dylan Hartman, Avery Decker, Matt Backus, J.T. McCracken, Chance Spoonhower Jr., Brad Hurlburt, Leif Birdsall, Amanda Scholtisek, Jerry Roys
Next week is championship night.
Final show of the season is Sunday, Sept. 3. We are off on Sept. 2.
50/50 – 20648580 claimed
Tickets – 12399313 claimed