May 20 Racing Canceled by Mother Nature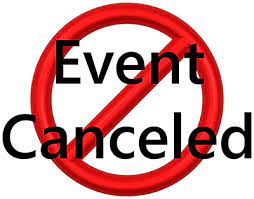 As much as we want to see all of you tonight, we don't want to drag you here only to rain out. So in an effort to save travel time and allow you to make other plans, racing for Saturday, May 20 is canceled due to the forecasted weather at race time.
The UTV racing will be held next week as part of our regular show.
We will look for a new date for the CRSA series race.
We hope you enjoy this time with your family and friends! See you next week! ☔️🌧️🏁