THUNDER MOUNTAIN SPEEDWAY CELEBRATES 30 YEARS OF RACING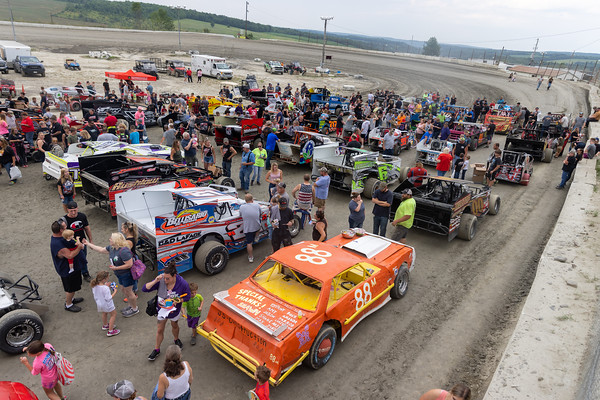 LISLE, NY – July 23rd will be a special day for all in attendance at the Thunder Mountain Speedway this Saturday as the track celebrates 30 years of racing action on the mountain. Festivities will kick off at 5:00pm with a pre-race party complete with a DJ host. Prizes and giveaways will be going on throughout the night. In addition, sponsors of the speedway will be set up behind the grandstands with their products and great offers for race fans. A Corn Hole Tournament will be held at the top of the grandstands.
The Dirt Track Digest TV Modifieds and DIRTcar 358 Modifieds will headline the card of racing action, with the DIRTcar Sportsman, Wheeler's Excavating Street Stocks, Pop's Automotive Factory Stocks, B-Walt's Car Care 600cc Modifieds, and the Open vs Crate Sportsman rounding out a full night of action. The action doesn't stop after the final checkered flag. A post-race party will rock on late into the night as we celebrate Thunder Mountain Speedway.
Tickets will be $15 at the gate for Adults. Seniors, students, and veterans are $10 at the gate. Kids 9 and under are always FREE at Thunder Mountain! We hope you join us for a great night on and off the track.