July 18 TMS Order of Events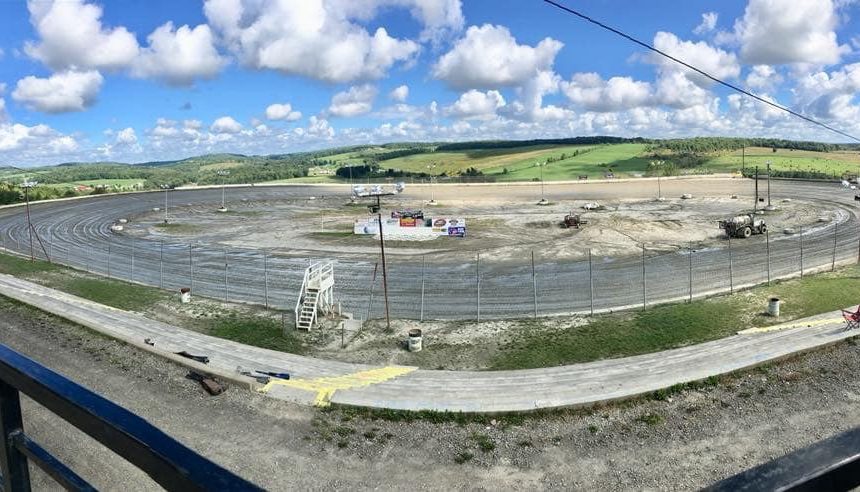 Thunder Mountain Speedway
Order of Events – Saturday, JULY 18, 2020
Drivers Meeting – 6:30pm
National Anthem
Hot Laps – 7:00pm
DIRTcar Crate Sportsman
600cc Modified
DIRTcar 358 Modified
Wheelers Excavating Street Stock and Pop's Automotive Factory Stock combined
Modified
Rookie Sportsman
Rookie 600cc Modified HEAT (4 laps)
Heats – 8pm
600cc Modified (8 laps)
DIRTcar 358 Modified (8 laps)
DIRTcar Crate Sportsman (8 laps)
Modified (8 laps)
Wheelers Excavating Street Stock (8 laps)
Rookie Sportsman (8 laps)
Pop's Automotive Factory Stock (8 laps) Rookie 600cc Modified FEATURE (12 laps)
Features
600cc Modified (20 laps)
DIRTcar Crate Sportsman (25 laps)
Modified (35 laps)
VICTORY LANE
Wheelers Excavating Street Stock (20 laps)
DIRTcar 358 Modified (30 laps)
50/50 Drawing
Rookie Sportsman (12 laps)
Pop's Automotive Factory Stock (15 laps)
VICTORY LANE
Pit Gates open at 3pm – $35
Drive-In gates open at 5:30pm – $12 Adults, $10 Sr./Students/Veterans, 9 & under are free
Pay per view will be available via Dirt Track Digest TV $19.99
Visit https://dirttrackdigest.tv/videos/9032 to purchase the event
Due to NYS regulations put in place by Governor Cuomo the grandstands will not be open to fans at this time.
Face masks and social distancing are REQUIRED. If you want us to keep our doors open there are no exceptions. Please do your part. You must wear your masks outside of your pit, at sign in and food windows and when unable to distance yourself from others.
Thank you for your cooperation and for choosing to race with us!