CRSA Sprint Tour Returns On Midstate Basement Authorities Night at Thunder Mountain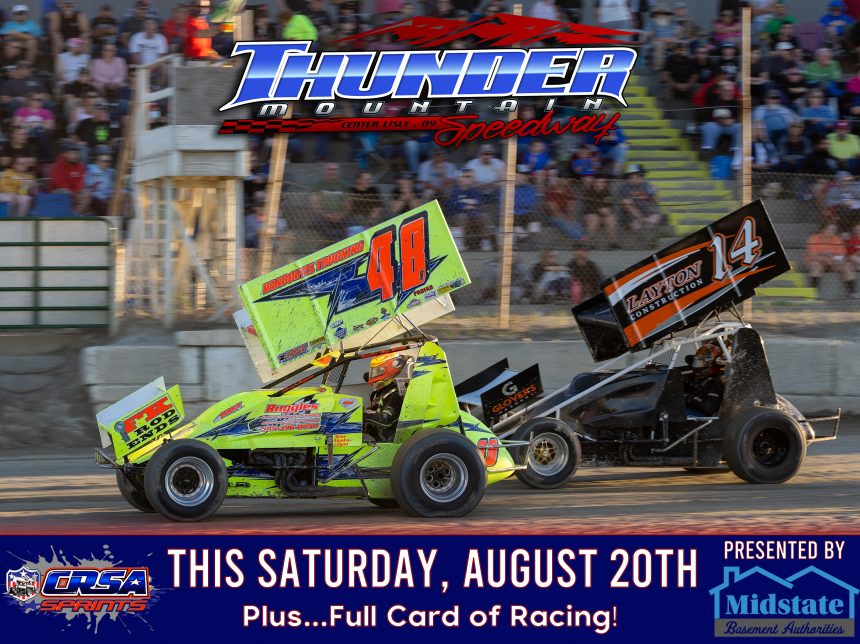 LISLE, NY – For the second and final time this year, the CRSA Sprints visit Thunder Mountain! They will join a full card of racing this Saturday night, featuring the Dirt Track Digest TV Modifieds and the DIRTcar 358 Modifieds. Hot Laps will start at 6:00pm with racing to follow. 
Midstate Basement Authorities is presenting Saturday's racing action! Midstate Basement Authorities is a leader in foundation repair, basement waterproofing, and lifting sunken concrete. Midstate Basement Authorities and their sub-division Midstate Concrete Leveling and Lifting have friendly and experienced staff that are ready to tackle your project. Midstate Basement Authorities offers their services in New York, Pennslyvania, and Florida. For a free quote, visit their website midstatebasement.com, or give them a call at 1-888-993-7969.