Gearing up for the 2017 Wade Decker Memorial at Thunder Mountain Speedway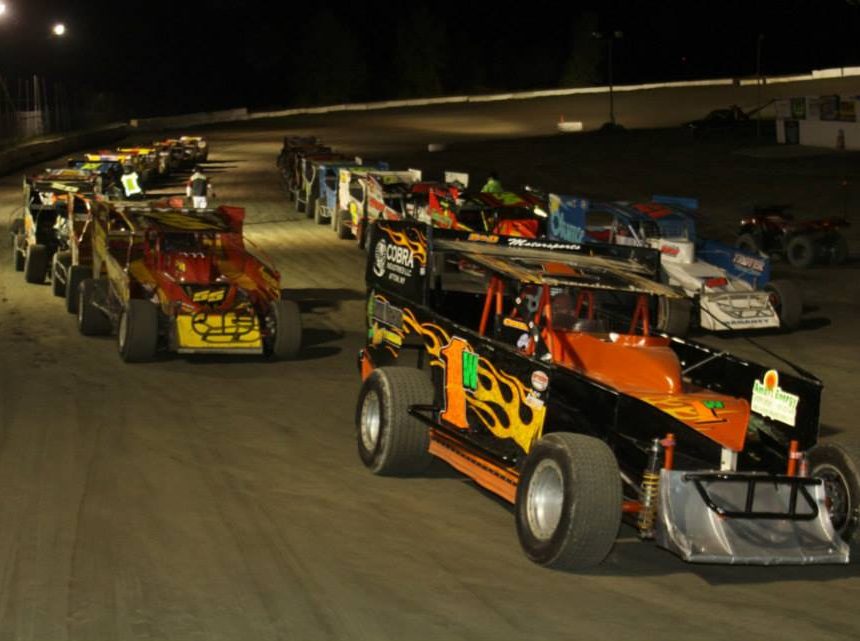 Gearing up for the 2017 Wade Decker Memorial at Thunder Mountain Speedway  
By Craig Decker
We are just under two weeks away from the 5th annual Wade Decker Memorial at Thunder Mountain Speedway on Sunday, July 23. Matt and Kara Hayes from MJH Oilfield have signed on to sponsor the race for the 5th straight year.  When asked about his involvement Hayes commented "this race means the world to Kara and I.  We truly believe in this race and adored the man Wade was. We proudly sponsor this race each year in an effort to keep his legacy alive." The event will feature a full card of big block and small block modifieds, open vs. crate sportsman, 600 Excel modifieds and street stock. It is sure to be a race fan's dream on Sunday!
The Wade Decker Memorial is a 50-lap big-block/small-block event run in the memory of Wade Decker. Decker was a talented competitor who progressed from the Street Stocks to race in the Modified division. Decker tragically lost his life on Dec. 5, 2011 in a logging accident. He was just 37 years old. Decker was proud to be known around the racing community as an avid racer and champion. Although he would be the first to admit, his biggest accomplishments came off the track. Decker adored his only daughter Connor. Decker along with his wife Brenda would always put racing on hold to go to softball tournaments with Connor. Taking lessons learned from her father Connor has been a leader with her Mansfield university softball team!
The first MJH Oilfield Wade Decker Memorial took place in 2012 at N.Y.'s I-88 Speedway with Pat Ward taking the win. The race moved to Thunder Mountain in 2014 and Andy Bachetti prevailed as the victor. In 2016, the event joined the Short Track Super Series schedule and Stewart Friesen bested Chad Cook in a battle that went down in the record books as an epic race! Last year saw the Short Track Surgeon do just that and take home well over five grand!
On Saturday, July 22, we will feature open sportsman, crate 602 sportsman, street stocks, rookie/budget sportsman, IMCA-modifieds, XCel 600 modifieds & Four Cylinders.  Modifieds will be off for Saturday but we are offering an open practice along with a $500 dash for cash.
Free camping is available along with the Wheelers Excavating after party, which features a bonfire and karaoke with DJ Dave Askew.
The outpouring of teams expressing their intent to compete has been phenomenal.  So there's only one question to ask yourself – who's going to be standing next to the huge check and a 6 foot tall custom trophy with a replica of Decker's last car on it?
Stay tuned for more news as the biggest weekend of the fast track schedule is rapidly approaching!