TMS Welcomes Belgray Oil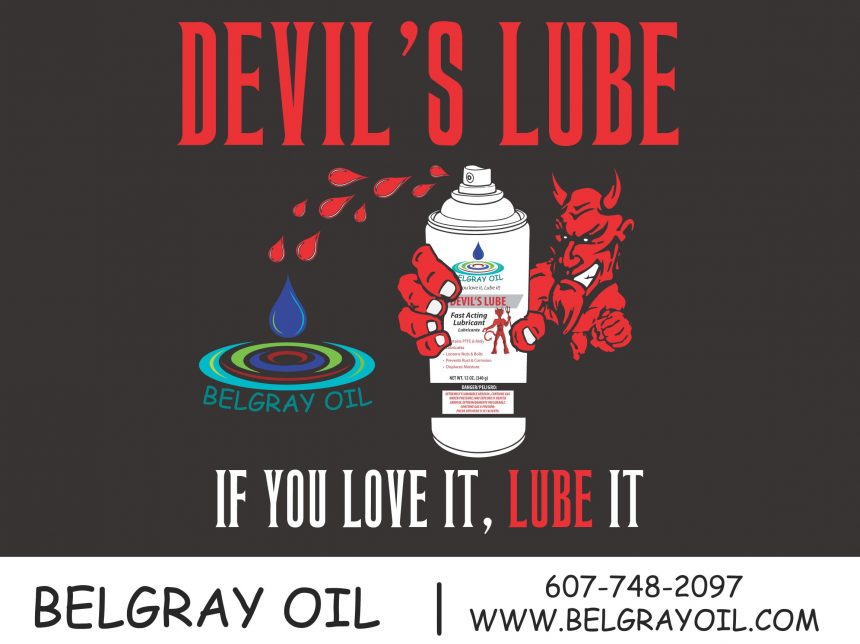 Belgray Oil has joined Thunder Mountain Speedway as a 2019 marketing partner. Located in Endwell, NY, Belgray Oil is a mid-sized family owned company which carries all American made industrial lubricants & chemicals such as grease, motor oils, hydraulic oils, gear oils and transmission fluids. They also offer specially formulated and engineered products developed by owner, Patrick Hunter, as well as Gulf Products. Belgray Oil offers several services such as technical recommendations, oil analysis, spectro-analysis, equipment energy surveys, and door-to-door delivery on top of superior customer service. Try the award winning Devil's Lube and their other innovative lubricant products today, because if you love it, lube it!
You can find Belgray Oil on the web at www.BelgrayOil.com or call 607-748-2097.
Welcome aboard Belgray Oil!