Thunder Mountain Speedway Announces $10,000 602 Crate Sportsman 'Topless' 100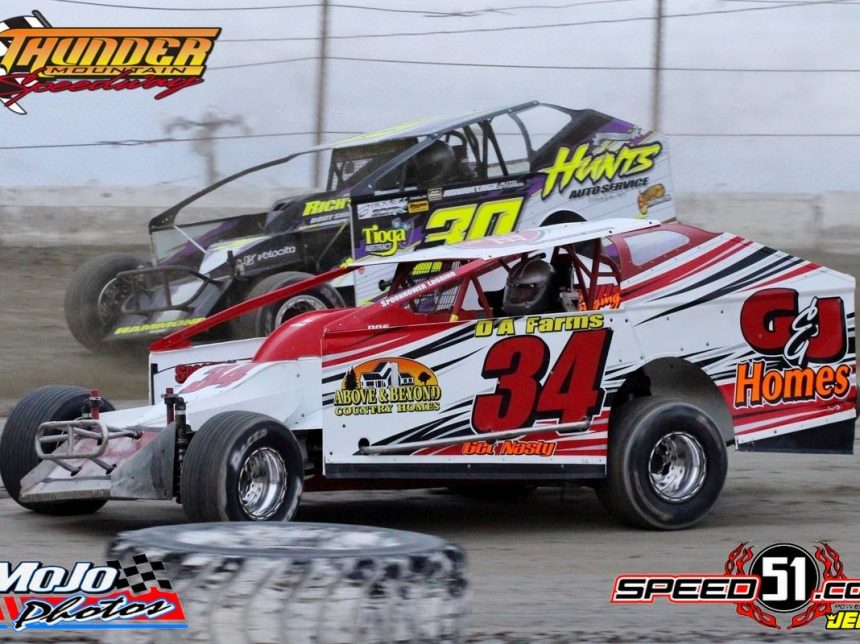 By SARA J. SPOONHOWER CENTER LISLE, NY – Mark your calendar for Sunday, September 9, 2018 because the tops are coming off! Thunder Mountain Speedway is embarking on an epic topless 602 Crate Sportsman event paying a whopping $10,000 to the winner with an added $1,000 bonus for any Thunder Mountain regular who picks up the win.
"The crates have proven to be a strong and competitive class and we want to recognize that with a race like no other," said Karl Spoonhower, track promoter. "We want to do something new to not only bring the cars but to give the fans an entirely different race experience. This is also a chance for the crates to be the headline division. They put on some of the best and most exciting races throughout the summer. With this being the highest paying crate race in the southern tier, it is going to be an action packed weekend. We think the fans will love it."
The purse for this event is over $33,000 with $300 to take the green. In addition, lap money will offer the chance for drivers to earn an even bigger payday.
The track will be hosting an open practice for all crates on Saturday, September 8 with a dash for cash and an opportunity to take home a guaranteed starting spot for Sunday's race.
Details regarding rules, full pay out, pre-registration and supporting classes will be available soon.
Thunder Mountain Speedway is a 3/8 mile clay track located in Center Lisle, NY. You can find us on facebook at http://www.facebook.com/ThunderMountainSpeedway or on our website at http://www.thundermtnspeedway.net.