Thunder Mountain is Saturday's Happening Place in Southern Tier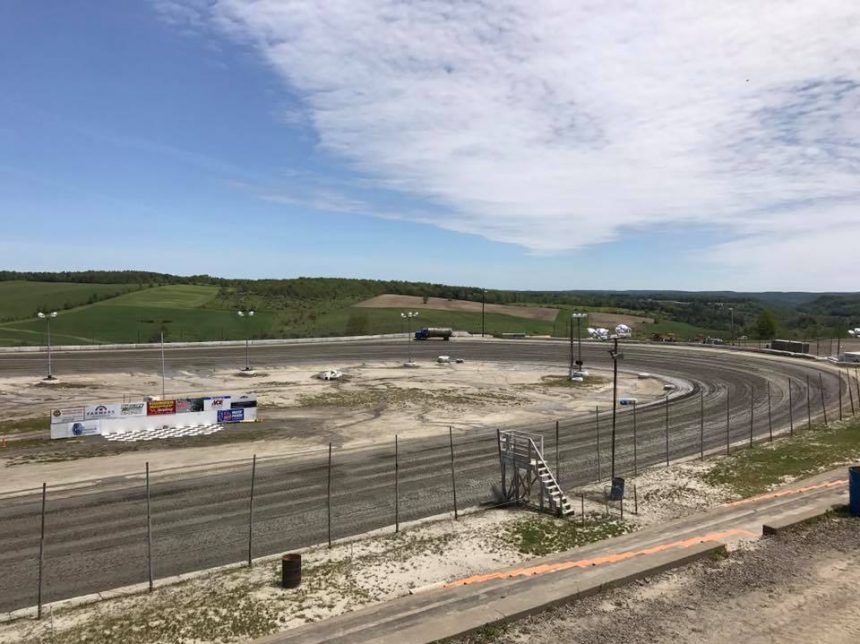 Thunder Mountain is Saturday's Happening Place in Southern Tier
By Leon Andrus
Center Lisle, NY
If the few past Saturday's are any indication on where people go on Saturday night for their racing fix then the answer is as clear as the nose on our face. Cars and fans have been there on the Mountain in groves and the one Sunday show of the Lightning on the Mountain the place was busting at the seams. It was like after a Thanksgiving dinner and you loosen your belt a notch or two it was that packed.  Saturday a good crowd, but less than usual as many things were going on and an outstanding Street Stock count has made track promoter Karl Spoonhower to up the ante for them starting this week. There were 22 cars Saturday and if it increases by two then he will up the winners take to $700.00 to win.
Another incentive Karl is doing, as he just wants Saturday racing to be great entertainment and a place you want to come see the best of the best. So, if you win a feature at any track on Friday night in any division that runs at the track you come and driver will get in free. Karl is picking up the tab for those guys or gals and knows that it has to be good added competition to the already competitive field of racers.
Each week Karl and crew has worked hard to make the track wider to get two distinct grooves and they believe that what they saw Saturday it is where they want to be. Now they go to work to find a third and maybe even a fourth competitive groove for all racers to take advantage of.
The brand new tower at the speedway is a site to behold and the all new sound system are worth a trip to the Mountain just to check those two things out. Plans for a few more viewing booths for fans are also in the works for the future as they continue to improve the speedway grounds.
A couple of big upcoming shows that you definitely don't want to miss are coming up here on the schedule. The first is on Saturday June 17 for fan appreciation night at the track. Here at Thunder during intermission all cars are invited out on the front stretch from all divisions and then the fans go down to see the stars that put on the show. With well over a hundred cars weekly they stretch from turn four to turn one and then some. What a sight it is watching folks get autographs and pictures and mingling with their stars. Then two weeks later July 1, it is Greene's Ace Center Night a tradition at Thunder Mountain as we celebrate the start of the Independence Day weekend. Modified racers go for a whopping $1776.00 to win and all divisions are on card and all capped off by a gigantic fireworks display.
Another thing to mention for fans and competitors alike is starting this coming week there will be a tightening up of the excessive aggressive driving tactics being used by many drivers in many different divisions. There will be an extended drivers meeting to go over all the possible consequences that can be handed out and I am sure no one wants to be first.
Come on up on any giving Saturday night and take in the great action and the outstanding view from the stands. Always a great bunch of folks camping there and you may just find yourself a friend or two as folks like to have a good time on the Mountain. Hope to see you all this Saturday night!